Braces Options:  A Straight Smile Your Way!
Thanks to advancements in orthodontic technology, there are more treatment options to choose from than before! Today, there are many types of braces available.  This can make life with braces much easier, more comfortable, and even more stylish than before. In some cases, we are even able to straighten teeth without using braces, but with clear aligners (Invisalign®) instead.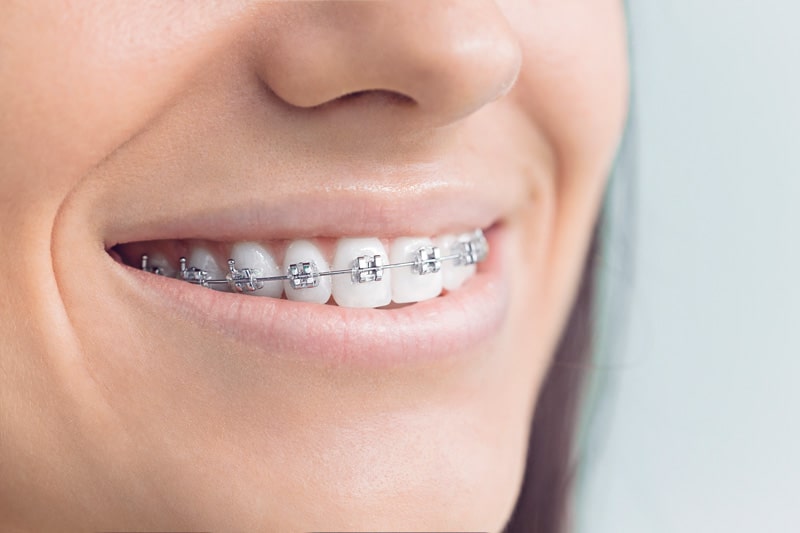 Metal Braces
Traditional metal braces are more comfortable than ever before. Made of high-grade stainless steel and titanium, traditional braces straighten your teeth using metal brackets and archwires.
Clear Braces
Ceramic braces are made of clear materials and are therefore less visible on your teeth than metal braces. For this reason, ceramic braces are perfect for patients who have cosmetic concerns.
Lingual Braces
Unlike other types of braces, Lingual (Incognito™) braces are hidden behind the teeth and are therefore "invisible" when you smile. Lingual braces are 100% customized to match the shape of your teeth with gold brackets.
Ready to start your new straight smile?
Clear Aligners
Clear aligners are a series of customized plastic trays that straighten your teeth. These invisible aligners are removable, so you can eat and drink what you want while in treatment as well as maintain the health of your teeth and gums easier.
Clear Braces Alternative
Want a straight smile without having to get braces? Consider Invisalign treatment to get the beautiful straight teeth you've always wanted — without braces. A consultation with our doctor can determine if Invisalign® clear aligners are right for you.
Find Your Best Smile Today – Make an Appointment for a Free Consultation
At Floreani, O'Toole & Dool Orthodontists we understand you want to give your children (or yourself) the gift of a healthy, natural-looking smile & we're here to help!
When you undertake treatment at Floreani, O'Toole & Dool Orthodontists for yourself or your child, you can be sure that they will be treated with kindness and dedication. Join our STRAIGHTSMILE family today by scheduling your FREE consultation.  
Contact our office today to schedule your FREE consultation