Braces: An Investment in Your Health
For most people, achieving a healthy, beautiful smile is the reason for receiving orthodontic care.  If you're self-conscious about your smile, correcting your concerns through braces will greatly improve the way you look and feel.  It's what we do all day long, and have done for over the past 25+ years!
Braces Treatment Options
Advancements in orthodontic technology means that there are more treatment options available today than ever before!  At Floreani O'Toole & Dool Orthodontists we offer a variety of treatment options for patients wanting braces or clear aligners like Invisalign: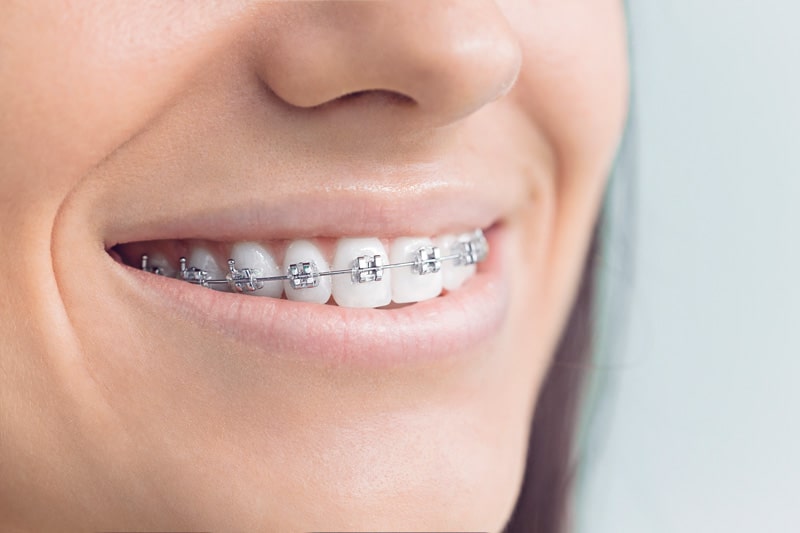 Metal Braces
Traditional metal braces are more comfortable than ever before. Made of high-grade stainless steel and titanium, they straighten your teeth using metal brackets and archwires.
Clear Braces
Ceramic braces are made of clear materials and are therefore less visible on your teeth than metal braces. They are perfect for patients who have cosmetic concerns.
Lingual Braces
Lingual braces (ei. Incognito™) are hidden behind the teeth and are therefore "invisible" when you smile. They are 100% customized to match the shape of your teeth with gold brackets – made unique to you.
A Braces Alternative - Clear Aligners
Want a straight smile without having to get braces? Clear aligners (ei Invisalign®) are an alternative treatment of customized plastic trays that straighten your teeth. Consider Invisalign® treatment to get the beautiful straight teeth you've always wanted — without braces.
Get a Healthy Smile at Any Age
If you or your child are between the ages 8 and 60+, braces is an option for you. We have options for early treatment, options for teens which include clear aligners and options for adults that will suit any need or profession. Get your healthiest smile by making an appointment with our STRAIGHTSMILE team today.
Kids
Your child's oral health is an important part of this overall well-being.  Making sure they receive proper orthodontic care by an orthodontic specialist can give your children the amazing gift of a healthy smile.
Teens
Braces for teens come in a variety of styles, materials, and colours, making life with braces much easier, more comfortable, and even more stylish than before. Discover options for teens.

Adults
It's never too late to straighten your teeth! Many adults receive treatment because they understand the importance of their health, and want to improve how they feel about their appearance.
How much do braces cost? We have answers.
Discover the Benefits of Braces!
Braces can do so much more than just creating a straight beautiful smile – It can give you a healthy smile too.

Find Your Best Smile Today – Make an Appointment for a Free Consultation
At Floreani, O'Toole & Dool Orthodontists we understand you want to give your children (or yourself) the gift of a healthy, natural-looking smile & we're here to help!
When you undertake treatment at Floreani, O'Toole & Dool Orthodontists for yourself or your child, you can be sure that they will be treated with kindness and dedication. Join our STRAIGHTSMILE family today by scheduling your FREE consultation.  
Contact our office today to schedule your FREE consultation